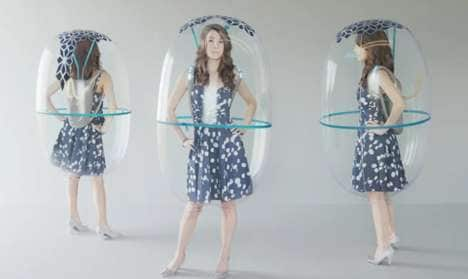 At the same time brands are putting their own spin on functional face masks, protective fashion designs are emerging to support hyper-vigilant hygiene, social distancing and protection from airborne threats.
While some streetwear brands are printing clothing designs with slogans that encourage people to keep a safe distance from one another, other designers are creating concepts for self-protection bubbles and suits that would fully envelop people in their own safe space. Some other concepts take the form of headwear pieces and accessories with both protective and preventative features.
While some designs call back to previous centuries with space-making styles that reference crinolines, others are introducing hoodies and jumpsuits that have the potential to support people when they feel ready to travel once again.