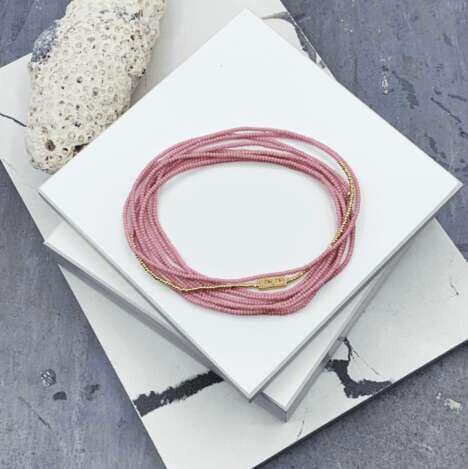 Minimalist jewelry collections are ideal for consumers who are looking for elegant ways to seamlessly elevate their attire for any occasion. There are many unique options on the market that draw inspiration from creative spaces and utilize eye-catching materials that bring a sense of luxury to the forefront.
Some brands, like VUE by SEK, boast minimalist jewelry collections that are timelessly elegant and affordable. Other businesses, such as MaeMarie Wraps, feature pieces that are meant to transcend aesthetics and introduce a deeper meaning to a piece of jewelry.
C1v1l Jewelry—a direct-to-consumer brand founded by Blakely Thornton—also stands out in this list. Focusing on the prosperity and acceleration of minority demographics in the business space, the brand reinvests 20% of its profits into other companies that are owned by women and visible minorities.