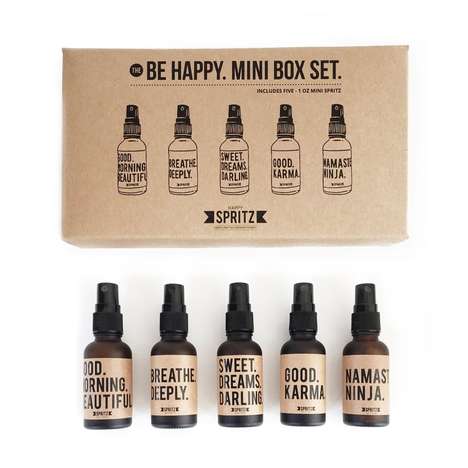 These Mother's Day wellness gifts range from meditation puzzle games to happiness-centric essential oil kits.
Standouts include Lost + Found's 'Be Happy' essential oil kit that draws inspiration from happiness. Each kit consists of five mini oil sprays that allow users to mix, match and test different products. Some of the featured oils include a citrus-infused 'Good Morning Beautiful' blend that uplifts and energizes along with a relaxing 'Breathe Deeply' blend option. Monq's line of portable aromatherapy rollers is another notable example and comes in three refreshing and calming scents.
With COVID-19 social distancing efforts continuing as a safety measure, most will spend Mother's Day away from their loved ones this year. Other Mother's Day wellness gifts to consider include The Calm Club's 'Big Night In' gift set — all about self care and pampering that can be enjoyed in the comfort of one's home — and Inner Piece's 500-piece puzzles that celebrate the power of quiet time as a way to reset creatively.