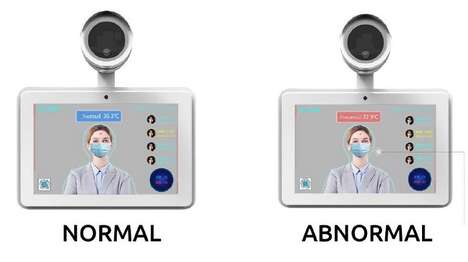 Temperature screenings are quickly becoming commonplace at many retail establishments and workplaces, so the Visionary 2100 non-contact body thermometer is positioned as an easy, intuitive way to keep people safe in a simply manner.
The system works by being set up for use at entryways and will go to work automatically detecting a person thanks to artificial intelligence (AI) facial recognition technology. The unit will then remind the person to wear a mask and will alert them if they are detected to be displaying a higher than normal temperature to prevent them from entering the location.
The Visionary 2100 non-contact body thermometer is capable of taking readings at a blazing-fast rate and features memory space for up to 10,000 faces to make it perfect for businesses or retail establishments alike.