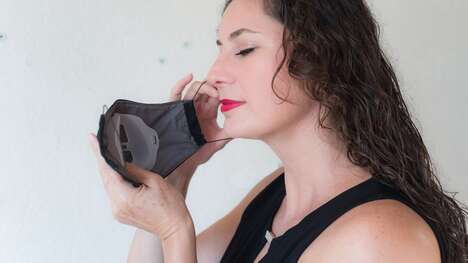 The 'Mask Ally' reusable mask holder is an aftermarket accessory for use with virtually any disposable or cloth mask that will work effectively to increase airflow and comfort for wearers.
The device works by being positioned onto the face with the mask and will go to work increasing airflow in hot weather, while also preventing glasses from fogging up in cold weather. The unit is crafted from food-grade silicone and will work to create more space between a face mask and the skin for enhanced comfort that doesn't compromise safety.
The 'Mask Ally' reusable mask holder is suited for being worn for hours at a time to make it perfect for frontline workers or virtually anyone looking to increase mask-related comfort.