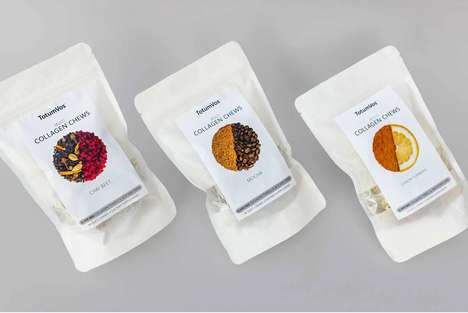 TotumVos' line of collagen chews helps consumers stick to healthy lifestyle goals and makes the process of taking daily supplements more fun and convenient. Inspired by chewy candy products, these collagen chews are formulated to aid with anti-aging efforts both inside and out — from helping to reduce the appearance of fine lines and wrinkles to aiding with joint health and muscle aging along with digestion.
"TotumVos is committed to making collagen supplements that maximize quality and convenience without compromise" and creates its products with "high-quality collagen from varied sources in a convenient form along with necessary companion ingredients (such as Vitamin C) for full collagen synthesis."
The brand's collagen chews are available in three delicious and nutrient-infused flavors that are organically sourced — anti-inflammatory Lemon Turmeric, detoxifying Chai Beet and energizing Mocha.