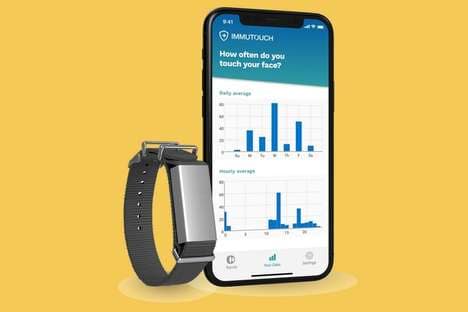 The 'Immutouch' wearable is a piece of technology for consumers who are looking to stay more aware of their personal habits during the COVID-19 pandemic and on a regular basis in general.
The screen-free wearable works by alerting the user every time they are about to touch their face or have made contact to help them reprogram themselves to not do so. This comes as a response to the recent health warnings put out by administrations around the world to avoid touching one's face to prevent pathogens from entering the body through the eyes, nose or mouth.
The 'Immutouch' wearable is priced at $49.99, features a water-resistant design to ensure hand washing won't render it waterlogged and will provide up to 24 hours of usage per charge.