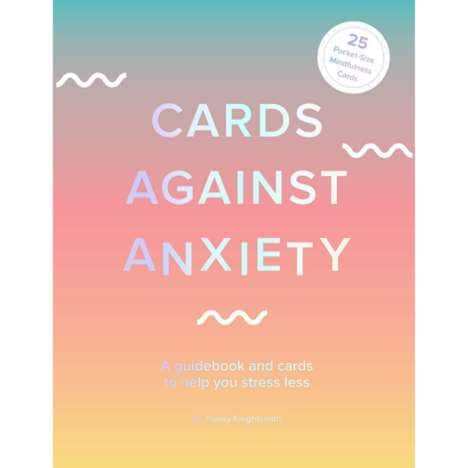 Cards Against Anxiety is a book and card set that aims to help its users increase their mindfulness and help them deal with overwhelming thoughts or stress.
The 128-page book , written by mental health expert Pooky Knightsmith, focuses on cognitive behavioral therapy techniques, with a variety of different methods highlighted throughout that are useful for specific situations. The 25 card-set is meant to complement the book, with each one featuring a unique focus phrase that reminders the user to consider one of the many techniques highlighted in the book.
As the cards are small enough to fit into a wallet, they're meant to function as an reminder to practice self love, and to continuously practice the included behavioral therapy techniques to improve coping skills.
Image Credit: lost+found