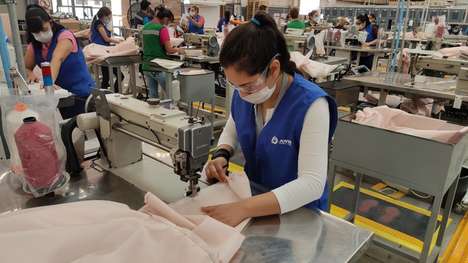 In addition to working alongside 3M to scale the production of respirations during COVID-19, Ford has devised another solution to assist with equipment solutions, using the nylon material it uses to create its air bags.
The auto company has announced that it will produce 1.3 million medical gowns using the material, which it aims to have completed by July 4th by sticking to a weekly production goal of 75,000 to start—a number that Ford hopes to grow to 100,000 as soon as possible.
Ford is collaborating with its airbag supplier Joyson Safety for the production of the medical gowns, ensuring that it has plenty of the nylon 6,6 material available. Lightweight and resistant to fluids, the material is both safe and durable for prolonged use, with each gown able to maintain its performance qualities after 50 washes.
Photo Credits: designboom, ford