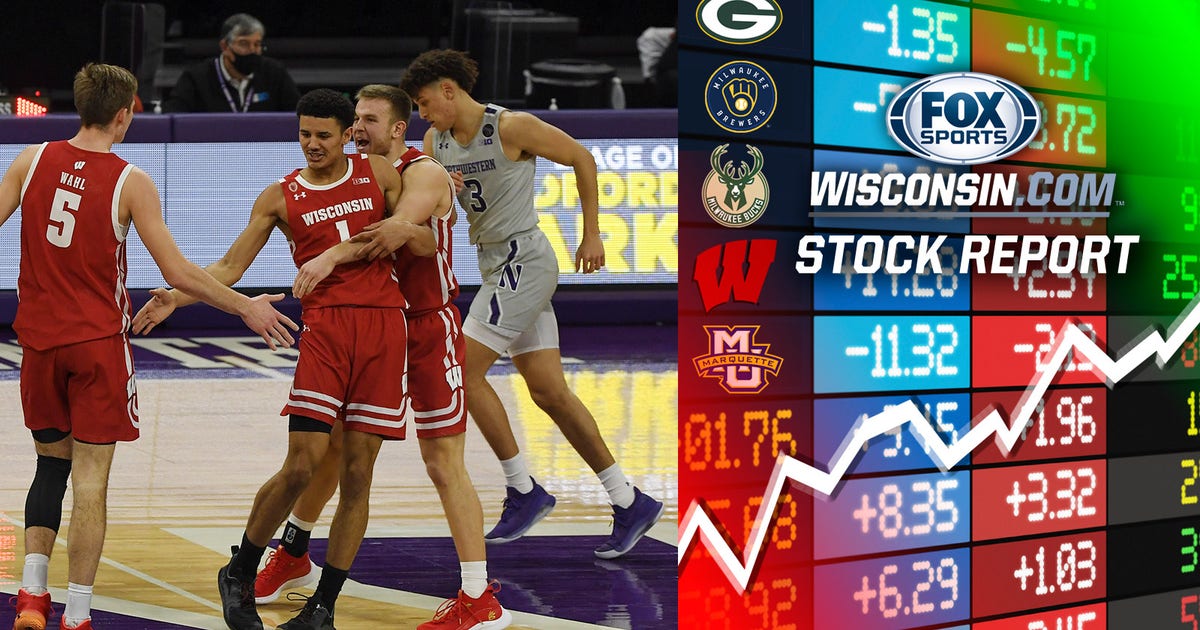 Wisconsin men's basketball (↔️ EVEN)
Every week it's one step forward and one step backward for the Badgers. Wisconsin hasn't won back-to-back games since mid-January. The last ranked team the Badgers beat was then-No. 21 Minnesota back on Dec. 31 (0-5 since). And yet … UW is still being thought of a top-25 team and top-five seed in the upcoming NCAA Tournament. The close to the season won't be easy – vs. No. 5 Illinois, at Purdue and Iowa – but a strong run could perhaps propel Wisconsin into, dare we say it, a top-four seed?
More Badgers coverage
Travis Shaw, Brewers third baseman (⬆️ UP)
Shaw is in Milwaukee camp on just a minor-league deal, but the Brewers' situation at third base is quite muddled. The Brewers could use a little pop at that position and Shaw, when going well, provides that. Shaw does have an opt-out clause on March 15, so Milwaukee might have to make a decision on Shaw soon. Whether that's in his favor or not, we'll see once the games begin Sunday.
Giannis Antetokounmpo, Bucks forward (⬆️ UP)
Another All-Star Game starting nod started off what was a fantastic week for the Greek Freak. In four games, Milwaukee's superstar averaged 31.8 points (over 33.9 minutes), 14.3 rebounds, 7.3 assists, 1.5 steals and 1.3 blocks. Oh, and, yes, he shot 73.3% from the foul line.
Khris Middleton, Bucks forward (⬇️ DOWN)
Middleton is considered of the "snubs" for this year's All-Star Game. No wonder, as he's averaging 20.3 points, 6.1 rebounds and 5.7 assists while shooting 49.8% from the field, 43.4% from 3 and 89.5% from the line.
Bryn Forbes, Bucks guard (⬆️ UP)
Forbes has been on fire. He's scored in double digits in six straight games and last week in four games averaged 13.5 points while making 46.2% of his attempts from behind the arc. And it's not like he was shy shooting from deep, averaging 6.5 3-point attempts in those four games (with an average of 3.0 makes). Forbes made five of those 3s on Tuesday against Minnesota as he tallied a season-high 20 points.
D.J. Augustin, Bucks guard (⬇️ DOWN)
Getting more playing time with Jrue Holliday out, Augustin has been struggling with his shot. He made just 39.4% of his field-goal attempts in the past week (34.8% from 3) and didn't get to the foul line once.