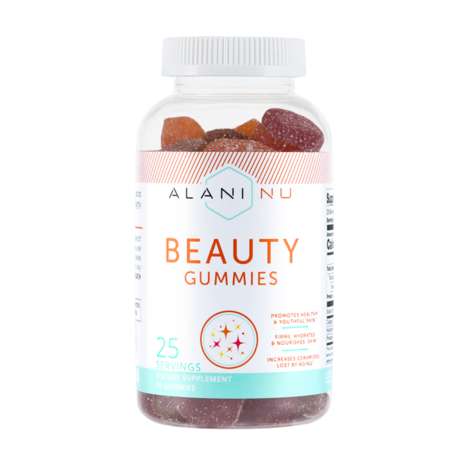 Alani created a new functional food product named Beauty Gummies, which is priced at $29.99 per unit and contains 25 servings. The Beauty Gummies come in three different flavors including peach mango, raspberry peach, and blueberry. Additionally, the gummies are flavored naturally to provide a healthier product.
Each of the servings contain 120mg of Hyaluronic Acid, which helps to foster a natural glow. The product sales contain 2.5g of Collagen, which promotes hydrated and firm skin. Anti-aging properties were also included in the form of 7.5mf of Pineapple Ceramides.
Overall Alani is able to serve beauty-conscious consumers in the form of a product that mimics the same appeal as candy. This means that consumers may be more likely to engage with the product.
Image Credit: Alani