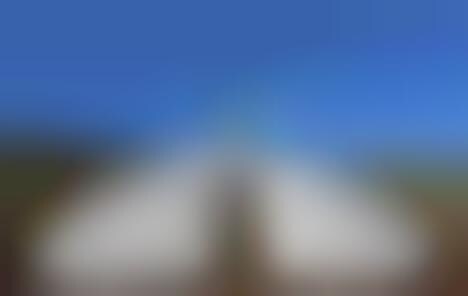 SheltAir is an innovation developed by German architectural engineer Gregory Quinn and it seeks to offer a solution to one of the many problems that the COVID-19 pandemic poses. It is essentially "domed bio-containment pods [that can] erect [thanks to the use] of inflatable cushions."
SheltAir is intended to help those who have been diagnosed with COVID-19 to better isolate. The product is flat-pack to maximize portability and adaptability. It consists of a gridshell of plastic rods and PVC-coated polyester that is to be inflated. Since the fabric is also SheltAir's "architectural envelope," Gregory Quinn heat-welds the outer skin in order to ensure the proper isolation from the outside.
SheltAir allows for hospitals to be a safer environment for doctors and visitors by minimizing possible exposure.
Image Credit: Dezeen