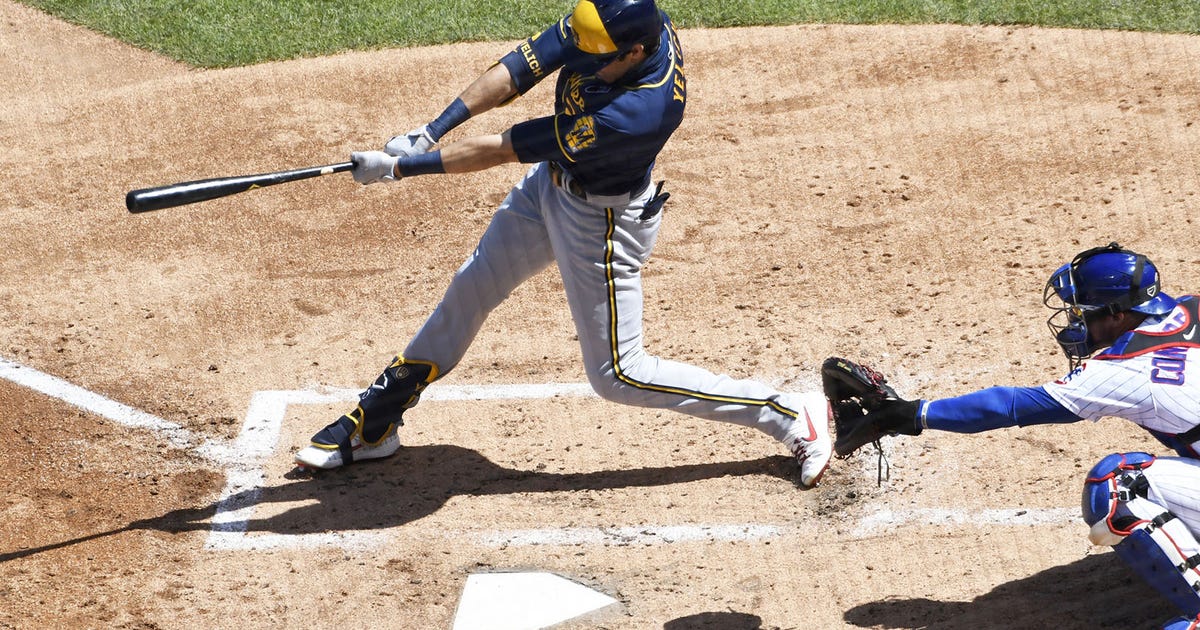 The Milwaukee Brewers are in familiar territory.
It's early September, and the Crew is few games out of a playoff spot — two games, to be exact, trailing the St. Louis Cardinals for the second playoff berth in the NL Central and the Miami Marlins for the second wild-card position.
Is there enough time for a classic September tear?
More Brewers coverage
Milwaukee has made a pastime of a late surge the past two seasons. Since 2018, the Brewers are tied with the Los Angeles Dodgers for the best record in the month of September at 42-18.
This year, they get to make a run at it with Christian Yelich in the lineup.
Yelich suffered a season-ending injury Sept. 10 last season by fouling a pitch off his right knee. Milwaukee responded by winning 13 of its last 18 games with the 2018 MVP watching from the dugout, enough for a wild-card berth.
After his uncharacteristic start to the season which saw his batting average plummet to .114 after 11 games, Yelich has turned things around. In seven games this month, Yelich is 7-for-24 (.292) with eight walks, one double and one homer.
He's not the only Brewers player finding his swing again.
Jedd Gyorko is 10-for-24 in his last seven games. With the bases empty, Gyorko has registered a .345 batting average and .897 slugging percentage in 32 plate appearances this season, which leads all of baseball. Granted, the Brewers would prefer runners to be on base when Gyorko is mashing, but it's something!
Gyorko clobbered two homers in Milwaukee's 19-0 rout of the Detroit Tigers, a game that saw the Brewers collect a franchise-record 13 extra-base hits.
Milwaukee is hoping that game can wake up their offense for good and propel Craig Counsell to another postseason appearance. It'll be put to the test Friday night when the Brewers take on the Chicago Cubs to open a three-game weekend clash at Miller Park.
NOTABLE
— Ryan Braun ranks third with 93 extra-base hits against Chicago, trailing Cincinnati first baseman Joey Votto (99) and future Hall of Fame slugger Albert Pujols (95).
— In their first plate appearance of the game against right-hander Brandon Woodruff, opposing hitters are batting .173. But by the third time around the order, that number jumps to .375. Woodruff hasn't pitched past the fifth inning in six of nine starts in 2020.
Statistics courtesy Sportradar, baseball-reference.com