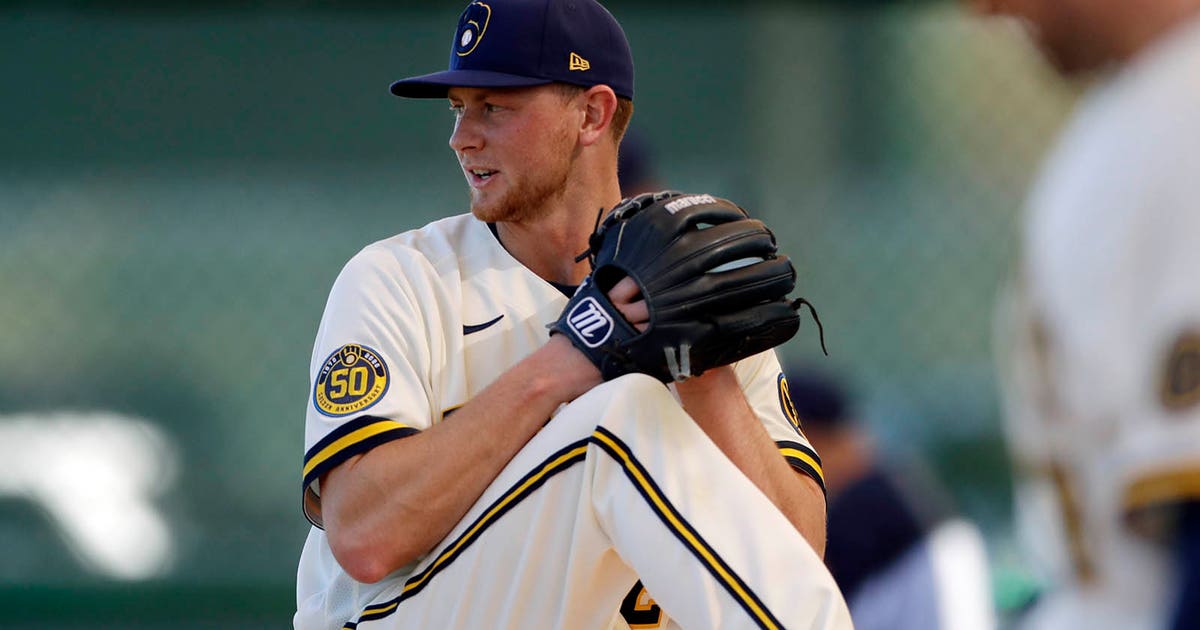 The Milwaukee Brewers shook up their pitching staff Thursday, recalling two prospects who will be making their major-league debuts.
More Brewers coverage
Left-hander Angel Perdomo and right-hander Drew Rasmussen were brought up to the active roster by Milwaukee, which sent left-hander Eric Lauer down to the alternate training site and placed Justin Grimm on the 10-day disabled list.
In addition, reliever Ray Black was moved to the 45-day injured list.
The 25-year-old Rasmussen, a sixth-round pick in 2018 out of Oregon State pitched at Double-A Biloxi in 2019, posting a 3.54 ERA, 1.28 WHIP and 77 strikeouts in 61 innings. He can hit 100 mph on the radar gun.
Perdomo, 26, doesn't throw as hard as Rasmussen but he racks up strikeouts nonetheless. A minor-league free-agent signing in 2018, Perdomo appeared mainly at Triple-A San Antonio last season, fanning 86 in 54 innings.
Lauer, obtained from San Diego in the offseason, had a successful debut for the Brewers in relief on July 26, fanning six in 2 2/3 scoreless innings. But he was racked in two starts – allowing six runs in three innings against Cincinnati on Aug. 7 and on Wednesday was shelled for seven runs in 3 2/3 innings.
Grimm was injured in Wednesday's game against Minnesota. He's appeared in 3 2/3 innings this season in three games, allowing seven runs.