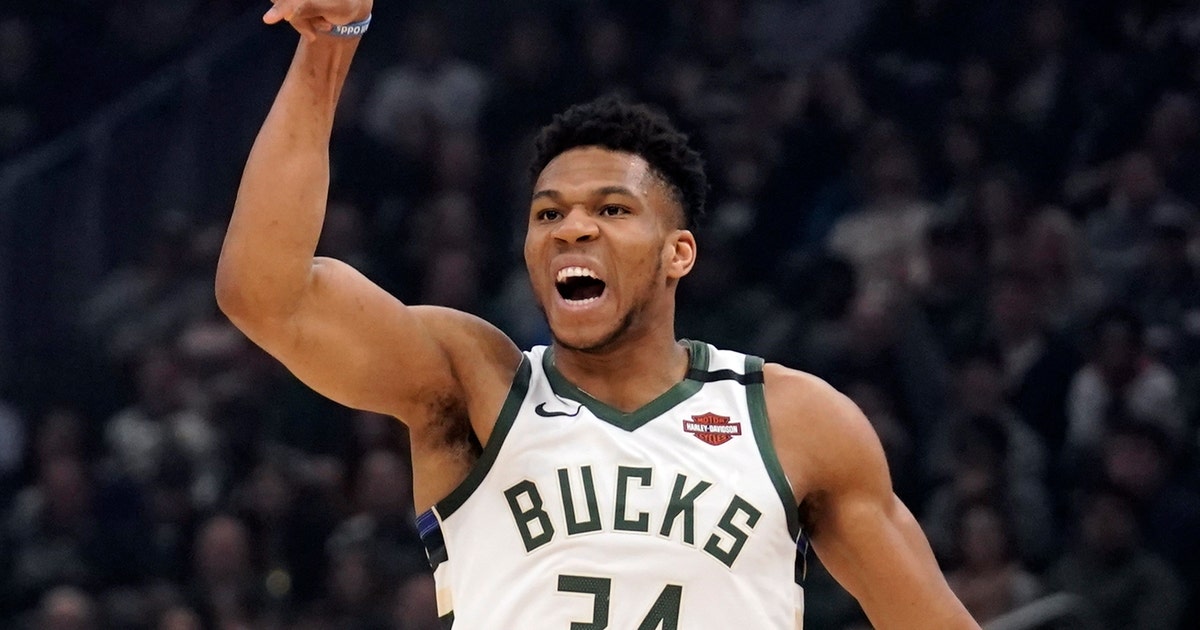 Giannis Antetokounmpo has a chance to join some elite and iconic company in winning back-to-back MVPs.
The NBA announced its award finalists Saturday, and the Milwaukee Bucks superstar is one of three named for potential 2019-20 Most Valuable Player, along with the Los Angeles Lakers' LeBron James and the Houston Rockets' James Harden.
More Bucks coverage
Antetokounmpo became the second Bucks player to win MVP last season, joining Kareem Abdul-Jabbar, who won it three times in four years with Milwaukee.
Other back-to-back MVP winners include Larry Bird, Wilt Chamberlain, Steph Curry, James, Magic Johnson, Michael Jordan and Bill Russell.
"He's an incredible teammate, plays unselfishly, does everything," Bucks coach Mike Budenholzer said of Antetokounmpo last month, stating his best player's MVP case. "And I think that's kind of what the MVP is, so we certainly feel like he's very deserving and we'll be excited to support him."
Antetokounmpo is also one of three finalists for defensive player of the year, joining the Los Angeles Lakers' Anthony Davis and the Utah Jazz's Rudy Gobert.
In addition, Budenholzer is one of three finalists for coach of the year, along with Oklahoma City's Billy Donovan and Toronto's Nick Nurse. Budenholzer won the award last season, joining Don Nelson as the only Bucks coaches get such a nod. No one in NBA history has won coach of the year in consecutive seasons.
The NBA has not set specific dates when the winners will be announced.
None of the games taking place at the NBA's restart at Walt Disney World factored into the voting, because ballots were due before games began again July 30.
The Associated Press contributed to this report