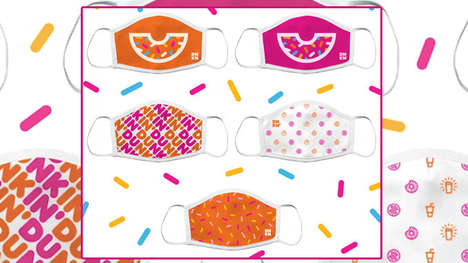 The Dunkin' face masks have been unveiled by the cafe brand as an offering for consumers looking to enhance their style and show off their prowess for the coffee shop's signature fare.
The face masks are priced at $10 each, and come in five signature pink, orange and white styles that are all crafted from two-ply poly scuba cloth along with a nose pleat for a snug fit. $3 from each of the masks sold will be donated to the Dunkin' Joy in Childhood Foundation to help offer support for children in underserved communities with health and hunger disparities.
The Dunkin' face masks are one of the latest offerings from a major brand that offers consumers a way to do their part in stopping the spread of COVID-19.
Image Credit: Dunkin'