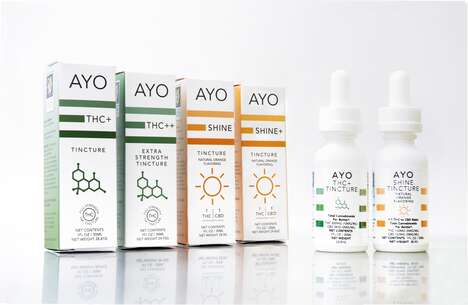 The Southern University System's Southern University Agricultural Research and Extension Center is working with Ilera Holistic Healthcare to launch its own THC medical cannabis products. The brand, AYO, is centered on helping patients better manage their medical issues and experience a better quality of life.
Products by AYO are scientifically formulated, lab-tested, pesticide-free and exclusive to the state of Louisiana. AYO offers a variety of tinctures, some of which are extra-strong and others balance equal parts CBD and THC. AYO's Shine and Shine+, for example, boast natural orange flavoring and a balanced ratio of 1:1 THC to CBB.
In partnership with Ilera Holistic Healthcare, Southern University is distinguishing itself as the first historically Black university (HBCU) to launch a line of THC medical cannabis products.
Image Credit: Ilera Holistic Healthcare