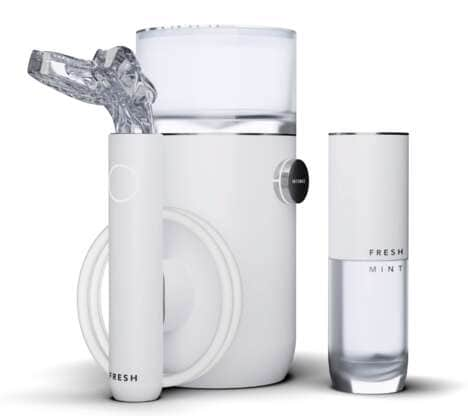 FRESH claims the title of the very first custom-fit and fully automated flossing device, which is able to thoroughly clean in between the teeth and below the gum line within just seven seconds.
As the spread of COVID-19 and the resulting business closures have caused many consumers to seek out effective at-home solutions to improve their oral health, FRESH functions as a great alternative that's sure to appeal to those looking to prevent tooth decay and gum disease.
Using the custom-fit mouthpiece, the device fits perfectly to the user and positions the 64 flossing jets in between the teeth. Once activated, the device provides a 360 degree clean, and prevents build-up around the teeth and gums that can lead to cavities, gum disease, and other health concerns.
Image Credit: FRESH