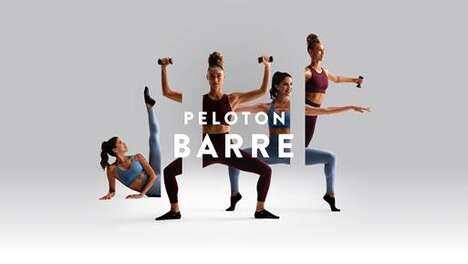 Peloton recently expanded its "anytime, anywhere" library of fitness disciplines with the introduction of the Peloton Barre. The 10-class collection includes classes ranging from 5 to 30-minutes and leverages postures inspired by ballet, Pilates, and yoga. Each class focuses on small movements, pulses, and isometric holds to deliver a low-impact strength workout, offering a great new cross-training activity.
The Peloton Barre will be led by Ally Love and Hannah Corbin, both former dancers who are dedicated to the practice. The new classes are great for novices and experts alike and aims to "empowers Members from all disciplines, and at all levels, to get stronger together."
The highly-anticipated new offering is now available on-demand from TV, App, Bike, or Tread.
Image Credit: Peloton