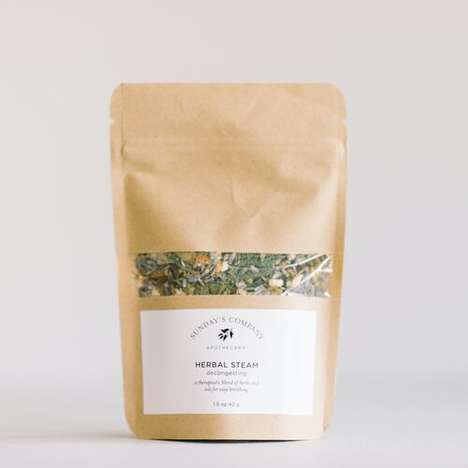 Sunday Company's Herbal Steam: Decongesting blend works to clear nasal passageways and helps users breathe easier. Specializing in organic skincare and other wellness products, Sunday Company creates an organic alternative to chemical-based allergy medications that can result in harsher side effects.
When combined with steam, this herb-infused blend is meant to be breathed in to open airways. The blend is also combined with plants and essential oils that help to relieve tension and encourage relaxation with a pleasing aroma.
In addition to helping users breathe easier, this decongesting herbal steam also clears up mild allergy symptoms like a dry throat or phlegm buildup. Moreover, steams are also known for their skin-beautifying benefits and work to detox the skin from impurities while boosting hydration.