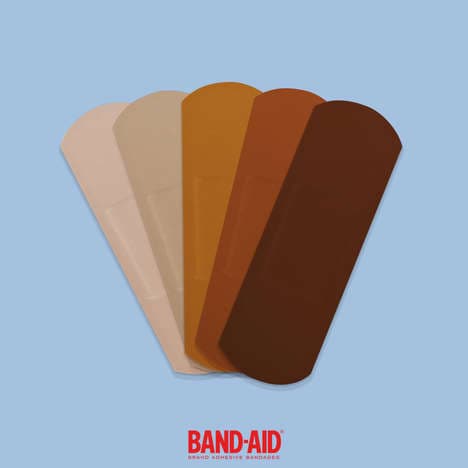 Band-Aid —which is owned by Johnson & Johnson—has decided to launch a range of bandages that embrace the tonalities of different skin tones in order to be "racially inclusive." The capsule includes lighter and darker shades. The new product was marketed on the Instagram platform.
The move toward manufacturing bandages for different skin tones comes as the company wants to make a stronger "commitment to promoting diversity and in support of those protesting for racial equality" in the United States and globally. In addition to this, Johnson & Johnson are pledging to give $10 million USD over the next three years to fight racism and injustice.
The firm has launched bandages for different skin tones once before. Dubbed 'Perfect Blend,' the range was debuted in 2005 and pulled from the market three years later.
Image Credit: Band-Aid