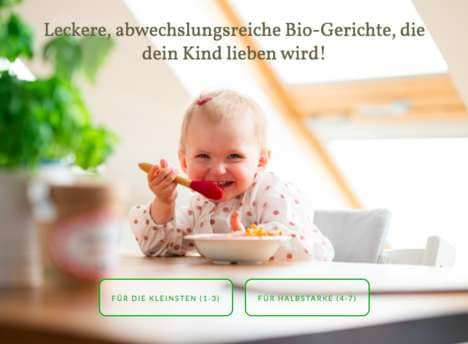 Amid the COVID-19 pandemic, Peyman Far, the director Landwehrstübchen in Frankfurt, joined forces with founders of the '…Aber Anders!' restaurant to launch organic, direct-to-consumer children's food delivery program, dubbed Kinder-Stübchen.
Kinder-Stübchen was designed to help parents struggling with making home-cooked meals while balancing working from home and homeschooling. The freshly cooked organic food is available in two categories, one for infants aged 1 to 3 and older children aged 4 to 7. Dishes range from 'Pony Macceroni' — made with avocado and cheese macaroni — to 'Remmi d'Emmi' — a fresh vegetable stew.
These meals will appeal to consumers questioning their vulnerability to disease and looking to re-evaluate their diets, opting for organic foods, as they are perceived as healthier and safer than conventional foods.
Image Credit: Kinder-Stübchen