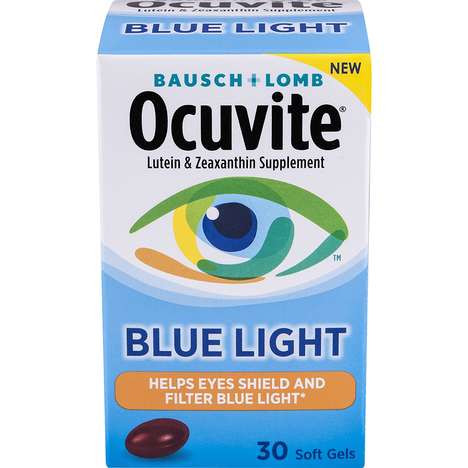 As digital technology is omnipresent in the lives of contemporary consumers and people are experiencing increased levels of screen time, eye health supplements become an important product for maintaining one's optimal health.
Developed to provide defense against blue light exposure, Ocuvite's eye health supplements are packed with vital nutrients like Lutein and Zeaxanthin. Crucial in the support of a healthy macula, the natural production of these substances is proven to decrease as we advance in age. When devising the formula, the company references "dietary sources" for a ratio of 25 mg of Lutein and 5 mg of Zeaxanthin. This product contains "the highest level of Lutein [Ocuvite] offers."
Ocuvite offers its eye health supplements in accessible formats and the vitamins are delivered in a chewable formula.
Image Credit: Amazon