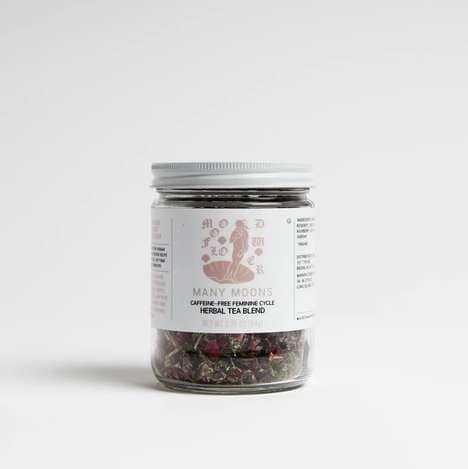 The Many Moons tea is a feminine cycle blend that is specially formulated to "help refine the natural rhythms of feminine chemistry."
Infused with nourishing and natural ingredients — including rose buds, yarrow, nettle leaf, raspberry leaf, red clover blossoms and rosehips — this tea blend is 100% organic. Available in 8 serving or 42 serving packs, this feminine cycle tea is a small-batch product that is made in New York and launched by local and women-owned lifestyle brand Sounds.
In addition to helping balance out hormone levels, Sounds' Many Moons tea is also effective at helping with PMS symptoms like bloating, nausea and more, ensuring a balanced feminine cycle for drinkers throughout the month.