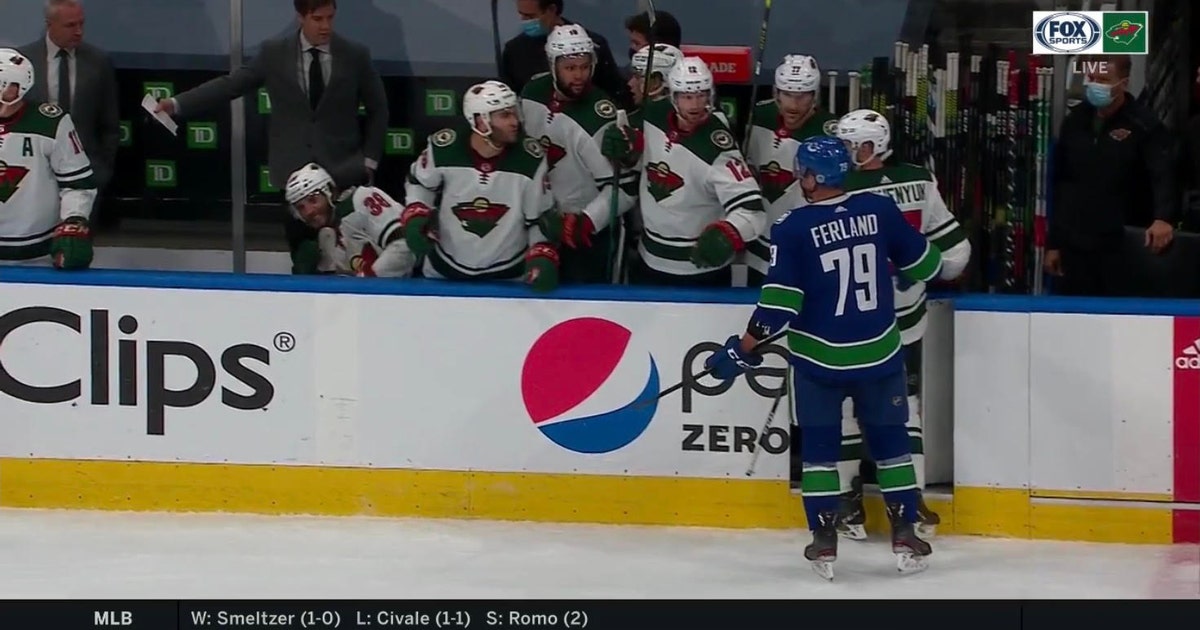 The National Hockey League issued fines Monday to Vancouver forward Michael Ferland and Minnesota's Luke Kunin after Game 1 of the best-of-five series.
Ferland was fined $5,000, the maximum allowed under the collective bargaining agreement, for spearing. Kunin was fined $1,000 for unsportsmanlike conduct. The money goes to the players' emergency assistance fund.
Kunin grabs Ferland's stick, Ferland spears Hartman. #mnwild #canucks pic.twitter.com/dqMzYkHSze

— Giles Ferrell (@gilesferrell) August 3, 2020
The scuffle occurred at the Wild's bench at the 9:18 mark of the third period when Kunin grabbed the stick of Ferland. The Canucks forward responded by spearing Kunin on the bench. Ferland was assessed a minor penalty for slashing, while the Wild received a bench minor for interference.
Minnesota claimed Game 1 of the series with a 3-0 victory. The Wild and Canucks return to the ice for Game 2 on Tuesday night at 9:45 p.m.