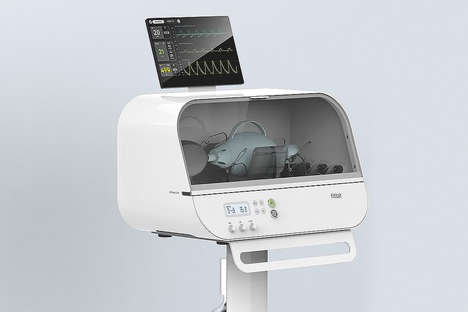 The medical equipment shortage amidst the COVID-19 pandemic continues to be an issue that plagues healthcare workers and has seen many major brands step up to help, which is seeing new solutions like the Fitbit 'Flow' ventilator be developed.
The FDA-cleared portable ventilator is focused on a compact design that could be easily transitioned in a hospital to where it's needed next to better support staff requirements. The brand's background in health monitoring and maintenance lends to the ventilator's ability to deliver robust performance in life-saving ways.
The Fitbit 'Flow' ventilator is positioned as a life support supplement until a commercial ventilator can be brought to market. The unit boasts a transparent window in the front to let healthcare workers monitor the functionality and make adjustments if required from a safe distance.