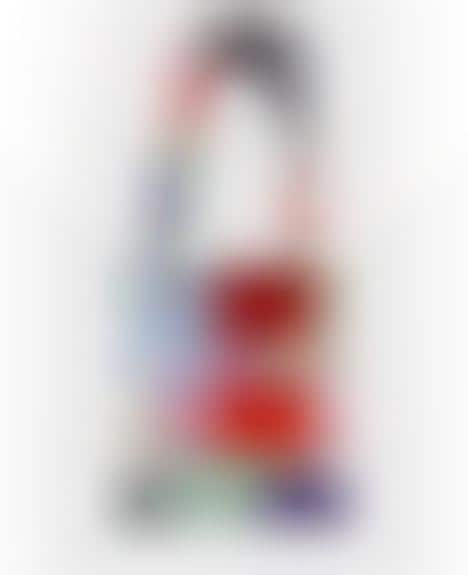 Tyler McGillivary's Wiggly Tote in Stained Glass is an artful accessory that gets its shape from a unique laser cutting process. The designer formed her namesake label in 2018 and is a graduate from New York University and is best known for her experimentation with textiles and prints.
Synonymous with a bold and individualistic point of view, Tyler McGillivary creates clothing and accessories that are daring and unconventional, with this Wiggly Tote exemplifying just that. The glass art-themed tote is made from 100% cotton canvas materials and is machine washable for added convenience.
The whimsical tote was created in collaboration with graphic designer Crystal Zapata, is made ethically in India and can be purchased on McGillivary's web shop for $50.