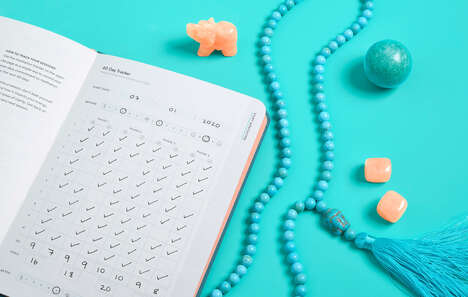 Baronfig teamed up with mindfulness exper, Justine Bloome to introduce the Bloom Meditation Journal, which is designed to boost self-awareness via the practice of meditation and mindfulness. The journal is designed to help people experience the benefits of a daily meditation practice by offering space for a user to record their journey.
While there are plenty of apps that can help to encourage consistency with meditation, the journal sets itself apart by supporting self-reflection and giving people the chance to look deeper within themselves. The Bloom Meditation Journal is set up with a daily log, a place for weekly reflections and a meditation tracker to support the integration or continuation of healthy habits.
As a result of using the meditation journal, people may notice that they're feeling less stress, anxiety and fatigue, and can concentrate better in their daily life.
Image Credit: Baronfig