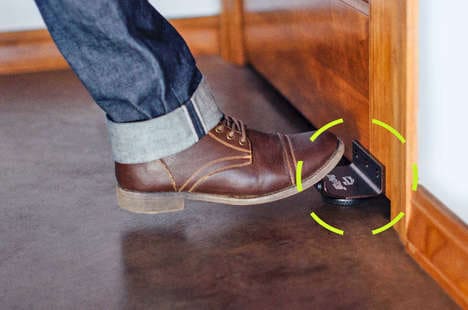 The 'StepNPull' foot door handle is a hygiene-focused solution for public restrooms and spaces to help prevent the spread of pathogens by limiting contact with common surfaces.
The device works by being installed at the bottom of a door and will immediately go to work providing a way for users to open it without having to touch the handle with their hand. The unit features a simple design that can be easily gripped with any shoe and is perfect for workplaces, healthcare facilities or businesses.
The 'StepNPull' foot door handle is crafted with 70% recycled aluminum to ensure durability and sustainability, and is compliant with the American Disability Act (ADA) to make it suitable for installing in any public environment to decrease pathogen spread.