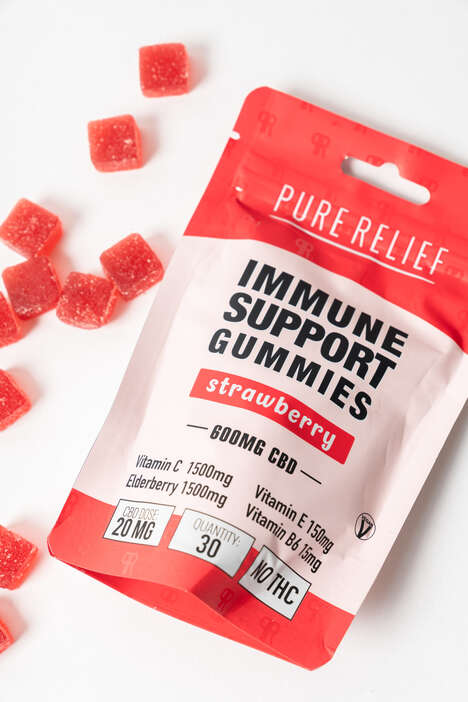 Pure Relief is introducing Immune Support Gummies that are strawberry-flavored and share a simple way to get a dose of Vitamins C, E and B6, plus 20mg of CBD. The functional gummies include CBD for its natural ability to support the regulation of functions like sleep, inflammation and anxiety.
Notably, the gummies are vegan and are made with natural fruit nd hemp extracts. Pure Relief recommends one piece, twice daily, as part of a daily wellness regimen.
The strawberry-flavored CBD gummies are being introduced at a time when consumers are doubling down on products to support their immune systems, not just during a pandemic but also during the transition into regular cold and flu season.
Image Credit: Pure Relief