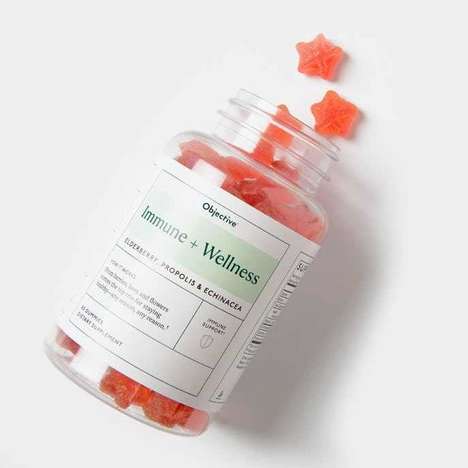 The Objective Immune + Wellness supplement is a health-focused product for consumers who are looking to support a health lifestyle using the power of natural ingredients.
The supplement is achieved using elderberry along with bee propolis, vitamin C and echinacea to help consumers achieve overall wellness on a daily basis. The berry-flavored gummies come in bottles of 60 doses and are an easy product to incorporate into a daily routine.
The Objective Immune + Wellness supplement targets the increasing number of consumers looking to support their daily health by promoting a better immune system. The product is formulated for year-round usage to help encourage immunity at anytime of the year instead of only being applicable for use in cold & flu season.