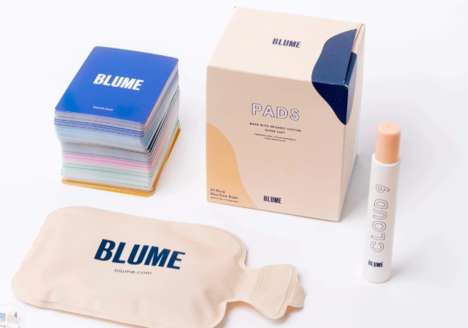 Blume's First Period Starter Kit aims to make teens' first menstrual cycle less overwhelming — consisting of feminine care products, conversation cards and more.
In addition to featuring Blume's 100% organic cotton pads, the kit includes its best-selling Cloud 9 Essential Oil blend that targets period cramps and pain. The roll-on oil can be combined with a branded heat pack that is also included in the kit.
Additionally, Blume's kit features a deck of Conversation Cards that aim to remove the stigma and shame surrounding menstruation. The 152-card deck is designed to encourage open conversation and covers everything from female health topics and the pressures surrounding puberty to sexual health conversations about consent, relationships and body positivity.