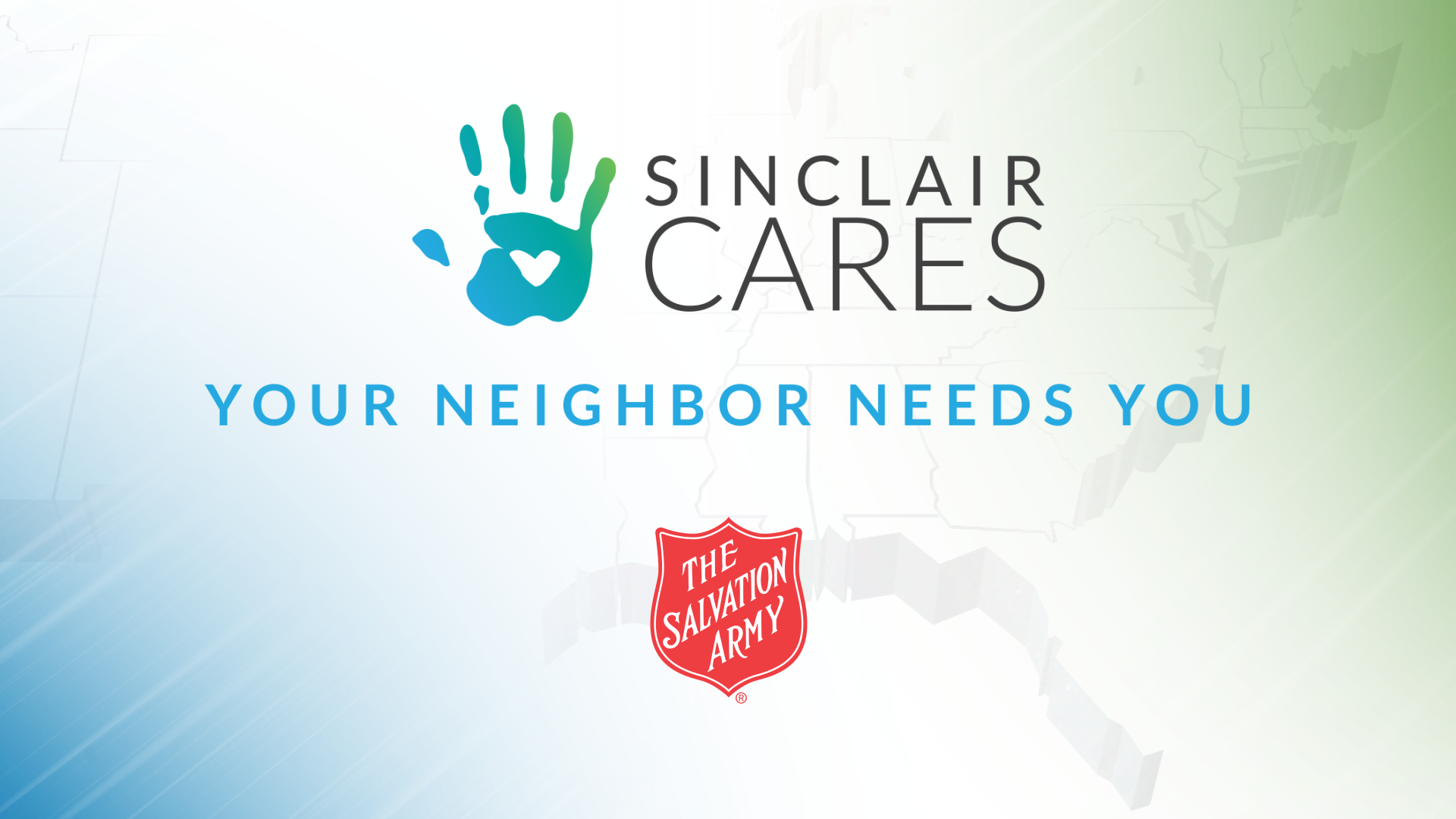 In these uncertain times, we can stand together while physically apart.
Thank you for donating to The Salvation Army – Sinclair Cares – Your Neighbor Needs You relief fund. Your support goes directly back into your local community, helping The Salvation Army deliver food, shelter, and hope.
Sinclair Broadcast Group will match the first $100,000 in donations.