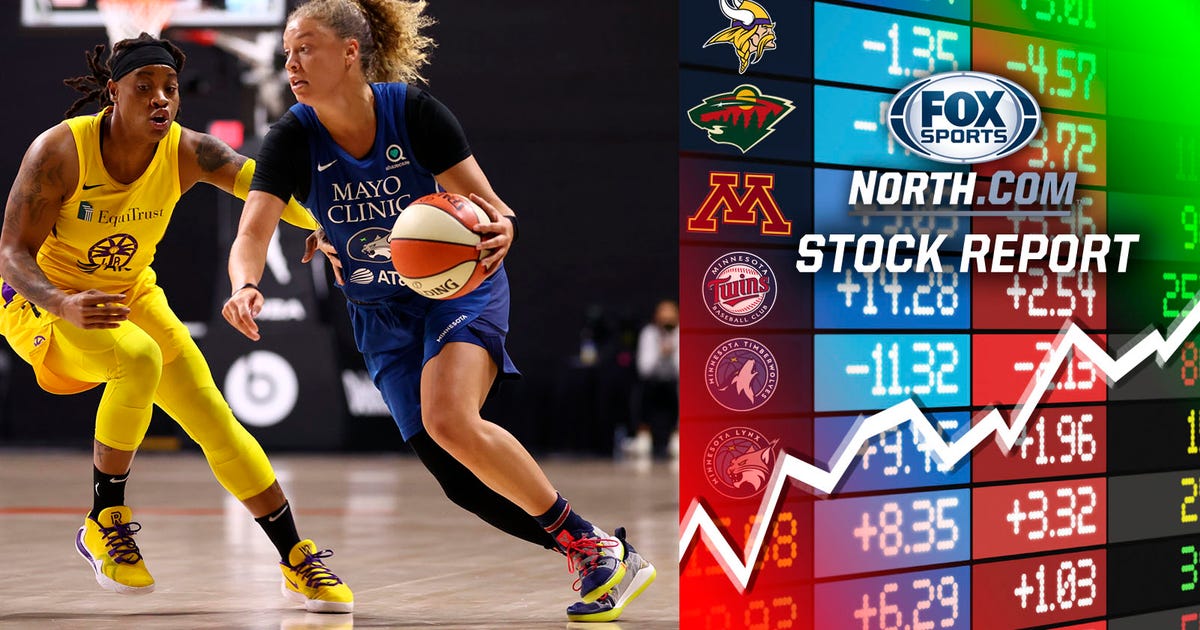 Rachel Banham, Lynx guard (⬆️ UP)
In Monday's 96-78 win over Los Angeles, Banham didn't miss a shot. The former Gophers guard hit al six of her field-goal attempts – including 4-for-4 from 3-point range (plus was 2-for-2 from the line) — to become the just the fifth WNBA player – and first for the Lynx — to come off the bench and post 18+ points while not missing a field-goal attempt. The 18 points was a season high for Banham, who is shooting 40.3% from 3 and 93.3% from the line this season.
Bryon Buxton, Twins outfielder (⬆️ UP)
Buxton returned from the injured list Tuesday and all he did was make a home run saving catch and drive in the go-ahead run to help Minnesota end its six-game losing streak. Needless to say, welcome back!
Welcome back @OfficialBuck103!!!

Back doing Buxton things 🔥🔥 #MNTwins pic.twitter.com/N6jlMKNzfc

— FOX Sports North (@fsnorth) September 2, 2020
The hit that ended the #MNTwins losing streak

Great to have you back @OfficialBuck103 🔥🔥 pic.twitter.com/smdPGu9Dy4

— FOX Sports North (@fsnorth) September 2, 2020
Vikings opposing quarterbacks (⬇️ DOWN)
Danielle Hunter and Yannick Ngakoue? Good luck!
Nelson Cruz, Twins designated hitter (⬆️ UP)
Cruz went 6-for-18 and hit two more homers this past week. He leads the league with 13 homers and 1.101 OPS. And he's 40 years old.
More Twins coverage
The rest of the Twins offense (⬇️ DOWN)
Five regulars batted .235 or worse last week – Marwin Gonzalez was 2-for-19 with seven strikeouts, Max Kepler 2-for-17 and Miguel Sano 4-for-21 with 10 strikeouts. That whole losing streak thing makes sense.
Michael Pineda, Twins starting pitcher (⬆️ UP)
The rotation got a boost with the return of Pineda from the suspended list. On Tuesday, he pitched six innings, allowing two runs on six hits and one walk while striking out four. Not bad for his first start in one year.
Randy Dobnak, Twins starting pitcher (⬇️ DOWN)
We guess Dobnak was due for a clunker and boy did he have one. After allowing six runs total in his first six starts, Dobnak gave up six – on 12 hits – in just 4 1/3 innings in losing to Detroit on Saturday.