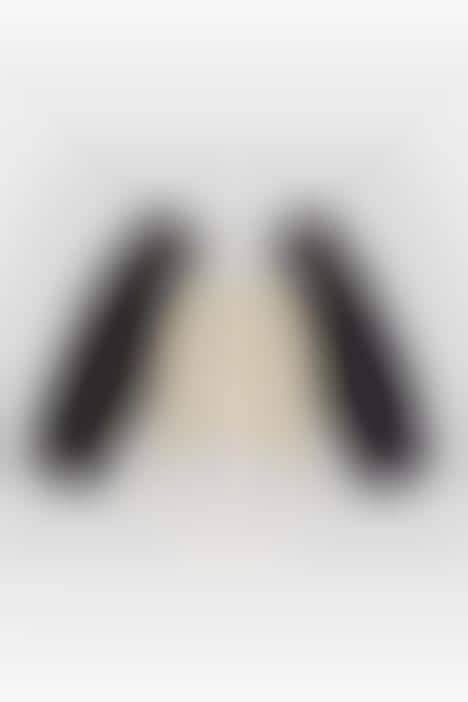 Zara's mixed sweater is an affordable garment that is inspired by lavish runway finds. Fusing an acrylic and cotton shell with 100% cotton sleeves, the sweater is understated with just the right amount of visual interest.
The black and white sweater boasts a wide rounded neck and below-the-elbow sleeves along with subtle pleating details. The pleating also extends along the top's neckline. The contrasting knitwear is sold as part of Zara's new Loungewear collection — a range spotlighting elevated at-home staples like matching pyjama-inspired separates, soft knits and more.
This mixed sweater is an accessible version of more expensive luxury items, something Zara's brand is synonymous with. The item is priced under $50 and is a versatile addition to any wardrobe thanks to its monochromatic color scheme.