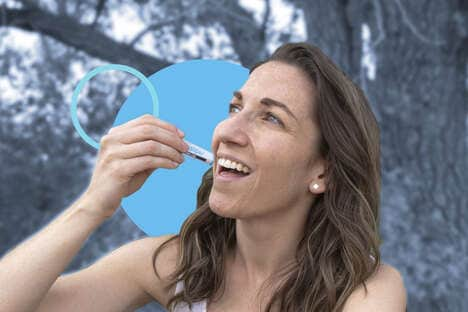 There are plenty of powdered, water-soluble CBD products that are designed to be dissolved in drinks but Caliper Foods is offering an even more convenient way for adults to consume CBD with Caliper Swiftsticks. Caliper Foods describes its Caliper Swiftsticks as "the first-to-market product of their kind and are sold in single-serve packets of deliciously flavored CBD powder that dissolves directly on the tongue."
Caliper Swiftsticks were created with on-the-go consumption in mind and are available in flavors like Mixed Berry, Cool Mint and Lemon Lime. Appealing to ingredient-conscious consumers, the products contain no GMO ingredients, artificial flavors, calories, gluten or fat.
Although the product will not be officially available until September, Caliper Foods is giving people the chance to celebrate National CBD Day and take advantage of an early bird special for 10% off pre-orders.
Image Credit: Caliper Foods