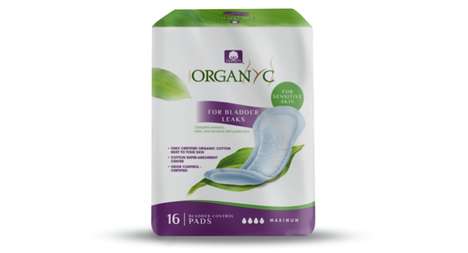 The new Cotton Light Incontinence Line by Organyc is ideal for consumers looking to battle bladder leakage without having to worry about skin irritation. The cotton-based light incontinence line uses certified organic cotton on the top sheet and a cotton-balanced absorbent core made from cotton and superabsorbents to maintain a dry feeling.
The Organyc Cotton Light Incontinence Line is s dermatologically tested and is free from chlorine bleach, perfumes, plastics, and latex, among other irritants, to shield consumers' sensitive skin while still offering leakage protection. Results show that 90 percent of women with sensitive skin had most skin concerns resolved by using Organyc products compared to offerings from competitors.
The eco-friendly Cotton Light Incontinence Line includes Ultra-Thin Liners, Moderate Pads, Maximum Pads, and Ultimate Pads.
Image Credit: Organyc