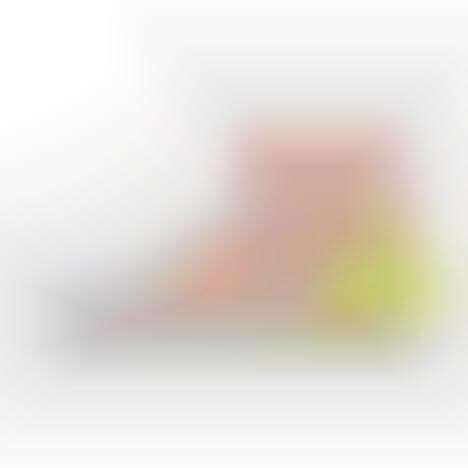 The 'Sky Modern' is footwear giant PUMA's latest addition to the Sky family. The silhouette takes bold cues from one of its predecessors–the Sky Dreamer–and the upper of the shoe is definitely quite captivating.
The new PUMA Sky Modern mix a playful aesthetic with PUMA Hoops tech. From the ProFoam cushioning to the high-abrasion grip, the tech specs of the silhouette allow for individuals to feel stable and supported on the basketball court and outside of it.
The aesthetic of the Sky Modern also calls attention to itself with a strong contrast established by the all-white body–which is both mesh and leather–and the colorful accented of the coral and neon yellow detailing.
Image Credit: PUMA