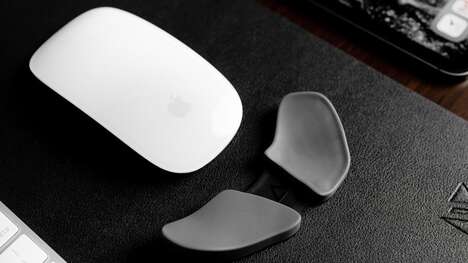 Using a computer mouse for long periods of time is notorious for causing short-term pain and potential long-term problems, so the Deltahub Carpio wrist rest is intended to help offer users a way to counteract these issues from occurring.
The ergonomic wrist rest works by being positioned right under the wrist of the user when using a mouse and will work to alleviate the pressure that can develop when spending long periods of time working. The unit will lift the wrist by just 1.2 centimeters, which is enough to help stave off any harmful extensions that could cause discomfort after use.
The Deltahub Carpio wrist rest has a hard base to help support seamless movement and will stay in place at all times during use.