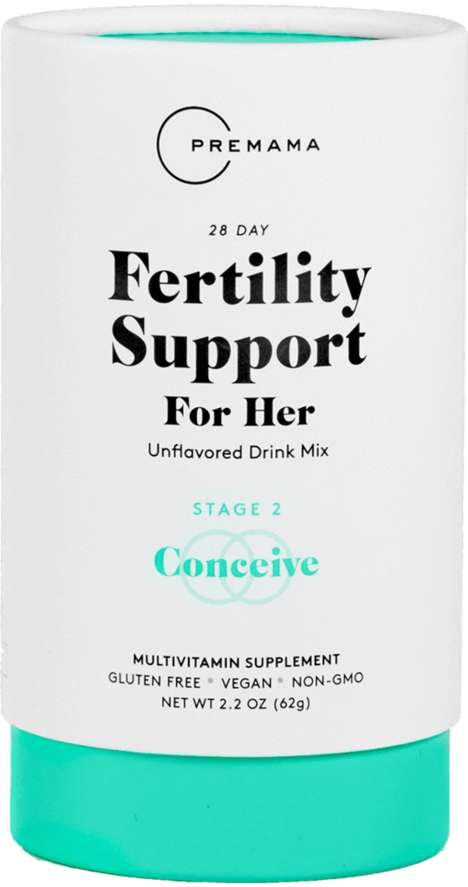 Premama's Fertility Support for Her drink mix is unflavored and is recommended to be taken alongside the brand's prenatal vitamin supplement.
Said to "improve egg quality, regulate ovulatory function, and support the earliest and most critical stage of pregnancy," the drink mix should be taken daily and 3 months before one is planning to conceive. The supplement should also be started on day 1 of one's menstrual cycle and is ready to drink once mixed with water, smoothies or other non-carbonated beverages.
Featuring fertility-boosting natural ingredients like folate and vitamin B-12, this drink mix can be used in conjunction with Premama's prenatal vitamin during the pre-pregnancy stage. It can then be substituted with the vitamin altogether once one has reached the conception stage with use depending on what is advised by one's doctor.