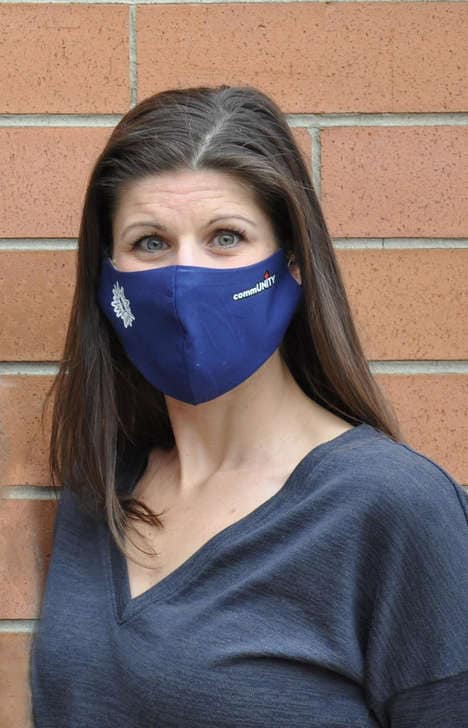 CommUNITY is a company created by sisters Deanna and Darby Burger, and brother-in-law Colin Final. The trio launched the company in response to the shortage in face masks during the COVID-19 pandemic, offering a non-medical grade solution for the many Canadians who are looking to increase safety measures while they're out. The masks were specifically made with essential workers in mind, as well as those who are not able to physically distance.
The reusable masks are available in sizes for both adults and children, in a variety of color options. Each one is made with 100% cotton material, which is breathable, and suitable for the washer and dryer. The masks can also be paired with a reusable filter, made with a non-woven polypropylene to offer more protection. CommUNITY offers a selection of iron-on patches on its website as well, allowing kids and adults looking for a custom touch to experiment with different designs.
At just $13.50 CAD each, the masks are an affordable form of protection that are widely accessible to consumers.
Image Credit: CommUNITY