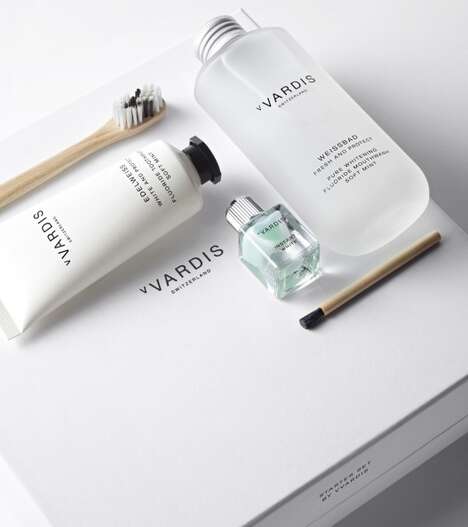 vVardis is a premium oral care brand that relies on its patented WX Formula to efficiently whiten teeth while protecting them from damage in the process.
Dubbed the first whitening product that's good for teeth, vVardis describes its WX Formula as "a globally patented, ground-breaking, versatile compound that represents the biggest step forward in Oral Care since the discovery of fluoride. Present in most vVardis products, WX Formula is a radical, new way to whiten and help protect the teeth."
vVardis' products include the 'Aletsch Instant Bright and White,' 'Weissbad Gentle Protective Boost,' and 'Edelweiss Daily Whitening Care,' as well as a number of sets and toothbrushes. All products are available for purchase on the vVardis web store.
Image Credit: vVardis