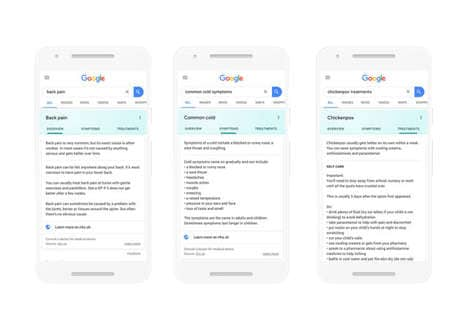 Google made changes to its search engine for users in the United Kingdom, and it will now display NHS advice to users who are inquiring about health conditions. The NHS advice will be displayed as the number one result, to ensure that all users see this information. Additionally, Google will use Knowledge Panels to showcase verified information, and these panels will be able to produce information for more than 250 medical conditions, and Google will increase this number in the future.
Displaying NHS advice means that more users will be exposed to accurate information pertaining to the medical conditions in which they are seeking more information.
Google has previously used Knowledge Panels as an effective way to quickly convey information for a variety of topics.
Image Credit: Google