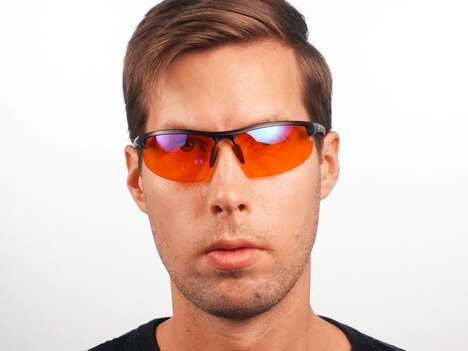 Weariness surrounding blue light continues to increase as consumers spend more time than ever using their favorite technology products, which is increasing the demand for products like the EliteX advanced blue light glasses.
The eyewear features a specialized wrap-around design that will work to provide holistic coverage around the eyes in a comfortable manner. The lenses will work to block out 99.95% of all blue light thanks to their specialized design, which is reported to help with sleeping by preventing the light wavelength from affecting a person's circadian rhythm or melatonin production.
The EliteX advanced blue light glasses are crafted with an aircraft-grade magnesium alloy frame and have antireflective coating on the lenses to further enhance their durability.