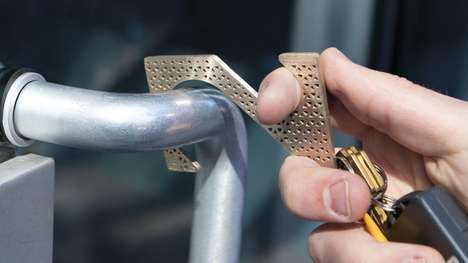 Hand hygiene has become more important than ever, so the 'SANITAS' antibacterial hygiene card has been created with this in mind to help users avoid commonly touched surfaces like door handles, elevator buttons and more.
The slim, wallet-friendly device is crafted from copper which is naturally antimicrobial and will work to stay clean thanks to its inhospitable surface where pathogens can't live. The device can be slipped out of a wallet when needed to open a door, take cash out of an ATM, press a button for the elevator and much more.
The 'SANITAS' antibacterial hygiene card is recyclable and features an ergonomic design that can be easily gripped by the user to open any style of door handle to prevent avoidable contact.