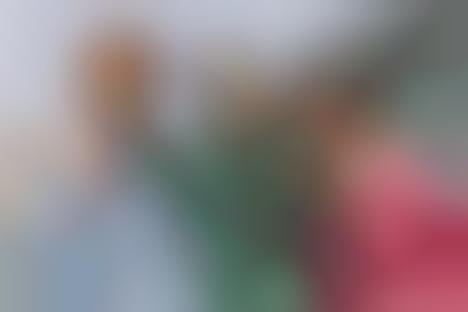 Barner is a Barcelona-based eyewear brand that was founded in 2017 by two friends who were in search of a solution to the uncomfortable eye strain they and their peers experienced after being stuck behind their computer screens all day while working. As a result, Barner turned to blue light-blocking technology, and went to work designing a series of stylish glasses that would not only prevent eye strain, but would be lightweight and comfortable enough to wear all day.
After a successful launch on Kickstarter, Barner has since established itself as a reliable and affordable brand that consumers have come to love—with it now offering six lines that are available online. This includes a complete collection for kids, which is well-suited for this year's "new normal," when screen time is likely to increase due to a reliance on online learning alternatives.
Barner's most recent collection, called 'Chroma,' features a variety of versatile frames for both women and men that includes three distinct styles: 'Le Marais,' 'Dalston,' and 'Chamberi.' Each design is offered in six colorways, ranging from 'Black Noir' and 'Tortoise,' to 'Coconut Milk' and 'Dusty Pink.' To provide more grip and prevent sliding, Barner finishes off the glasses with a rubberized texture that keeps them in place. Other noteworthy features include flexible hinges and temples that can adapt to any face, and ultra-light polycarbonate frames that make the glasses feel virtually weightless. The lenses are a high-quality organic CR39, which block blue light and are also resistant to dust and scratches.
Barner has also updated its selection of solar clip-ons to include the new Chroma styles, allowing consumers to transform their glasses into UV-blocking sunglasses by simply placing the clip-on over the lenses.
Image Credit: Barner Brand