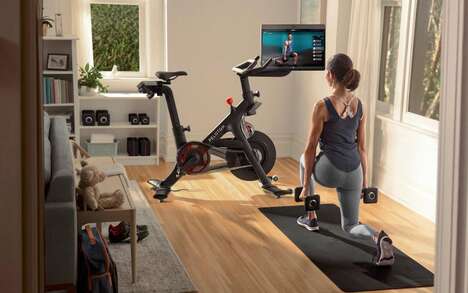 Peloton is looking to further enhance its interactive stationary bikes with a series of upgrades that make up the Bike+.
The improved bikes come with a larger screen, which now has the ability to swivel so that consumers can go from the bike to the floor to continue their exercise regimen as seamlessly as possible. Another added feature is Auto-Follow, which was added so that consumers don't have to worry about manually adjusting their resistance while following the instructor's cues. Instead, the bike will automatically increase the resistance when the instructor says so. If consumers prefer to rely on the manual adjustments instead, they'll have the ability to switch Auto-Follow off.
Additional new features include support for Apple GymKit so that users can keep track of their heart rate, speed, and calories using the device, and upgraded speakers that provide a more immersive class experience.
Image Credit: Peloton