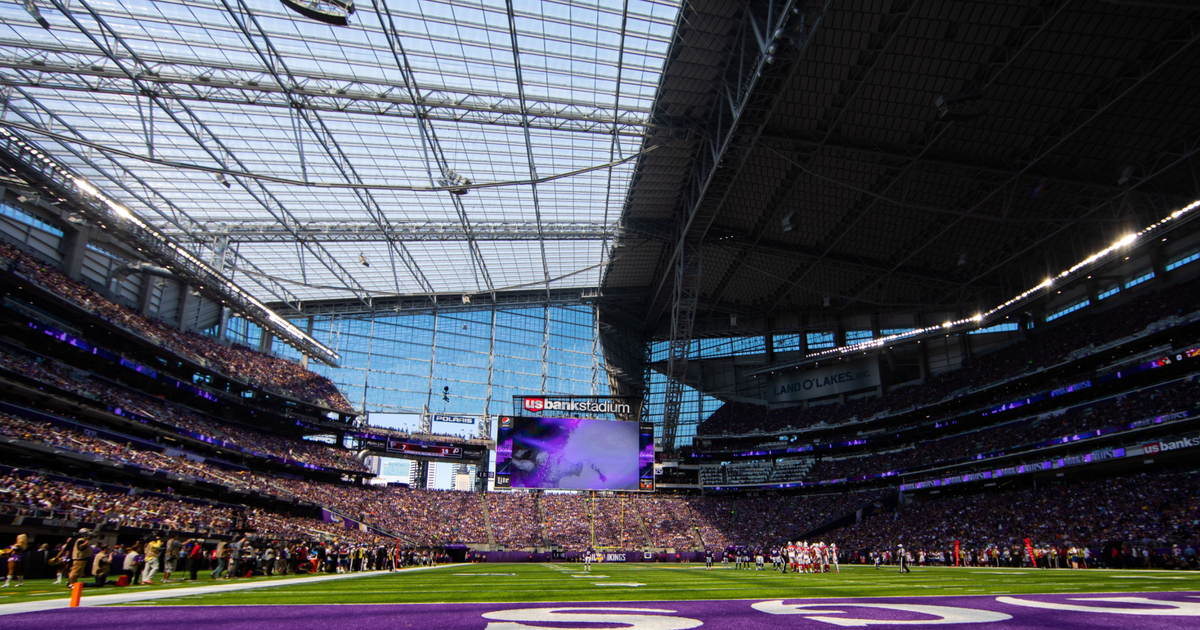 The Minnesota Vikings' first two regular-season games at U.S. Bank Stadium will be played in front of no fans, the team announced Tuesday.
More Vikings coverage
Minnesota Department of Health guidelines limit indoor gatherings to 250 people or less for the time being and the Vikings are following those rules.
The organization hopes to bring fans back into the fold at some point this season but will do so under the guidelines of health officials.
The two games affected are Sunday, Sept. 13 against the Green Bay Packers and Sunday, Sept. 27 against the Tennessee Titans.