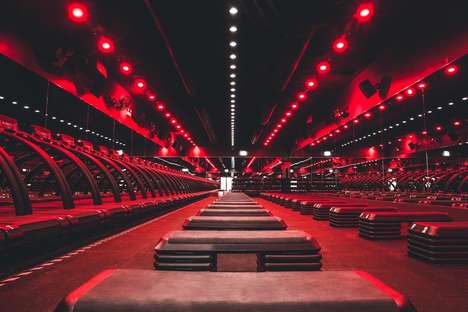 Barry's Bootcamp, the popular high intensity interval training group workout that effectively combines cardio and weight training into a each class, has announced that it will be launching 35-minute virtual sessions led by its own trainers throughout the COVID-19 pandemic.
Those interested in participating are able to do so through the Barry's app or website, after which point they'll be sent a Zoom link 20 minutes before the class is set to begin. With a large number of trainers participating in the initiative, Barry's plans to offer 24 classes a day, ensuring that all users will have plenty of opportunity to join in.
Although a number of the virtual classes will not require any equipment, some will require users to have dumbbells and resistance bands. To make it easier for users to get the correct equipment, Barry's put together a 'Band Together Fit Kit,' which features varying band types for $45.
All virtual classes are priced at $20 each, however Barry's members with class credits already added to their accounts will be able to use them for the virtual classes as well.
Image Credit: Barry's