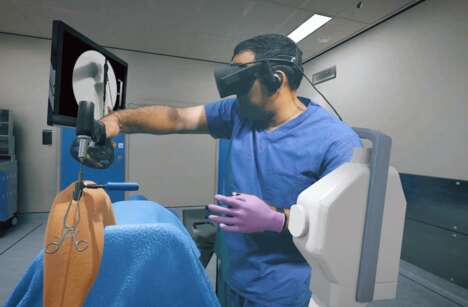 Osso VR is on its way to becoming industry-standard. The software was recognized as one of the Best Inventions in 2019 by Time Magazine. It is essentially a surgery program, based in virtual reality. Aside from the more immersive aspect of training, Osso VR is also cost-effective and more accessible than physical resources. In a study by University of California researchers, the training software was believed to be "230 percent more efficient than traditional methods."
Osso VR allows users to virtually operate on patients with tools that would normally be at their disposal in the operating room. Not only does this allow for participants to have a more engaging experience, but it also removes the fear of error.
Although Osso VR is currently being used for orthopedic procedures, the hope is that the virtual reality software will be expanded to other fields such as vascular, heart, urology, and surgeries.
Image Credit: Osso VR